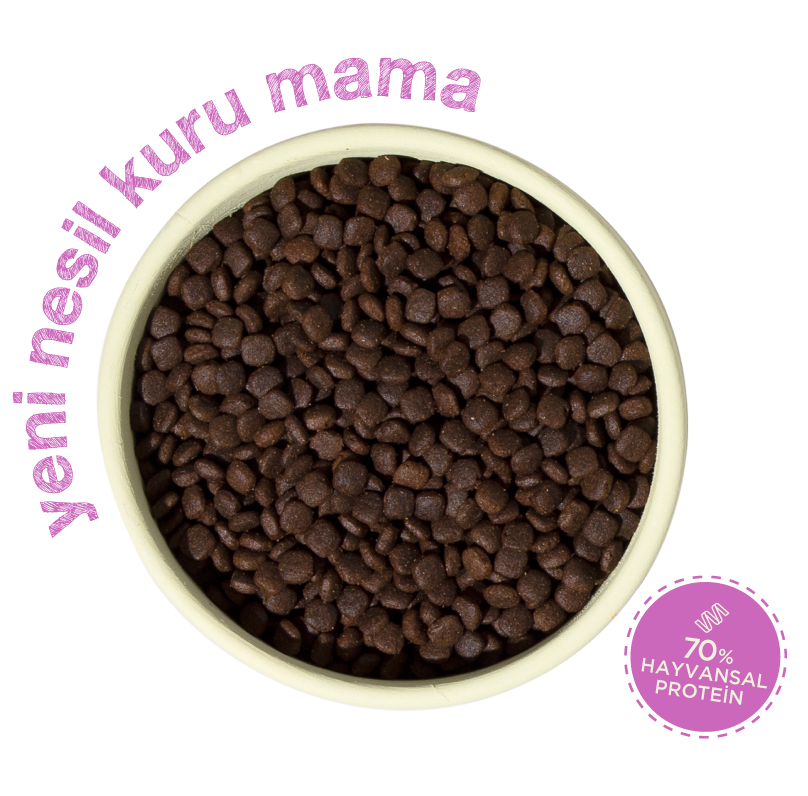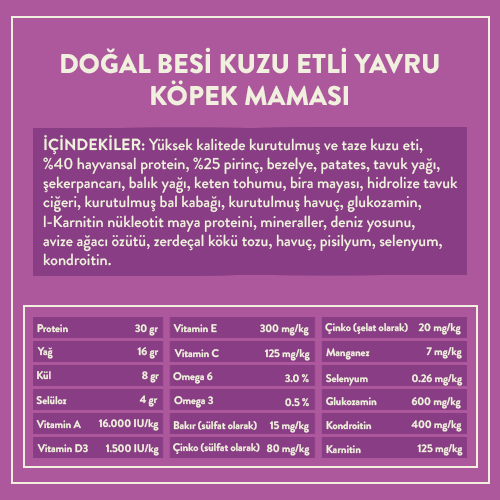 Puppy Food with Grass-Fed Lamb 2,5 kg
Regular price
499.00 ₺
474.05 ₺
Puppy Food with Grass-Fed Lamb 2,5 kg
474.05 ₺
Regular price
499.00 ₺
YENİ NESİL KURU MAMA
Expiry Date (SKT): 29 November 2024
Kito puppy food, which gets its flavor from livestock raised in the natural environment of Karkas Farm, is the most delicious way to meet the nutritional needs of our little friends.
Kito puppy new generation food, which our cute friends in the growth period (2-15 months) can eat with pleasure; It is suitable for regular use thanks to its natural, antibiotic-free and GMO-free fresh meat source.
Kito food, prepared with the fresh meat injection system (FMIS), increases the digestibility of natural lamb meat to 99% while maximizing its taste, freshness and nutrition.
Choose Kito natural fattening lamb puppy food to give your puppy a good start in life.