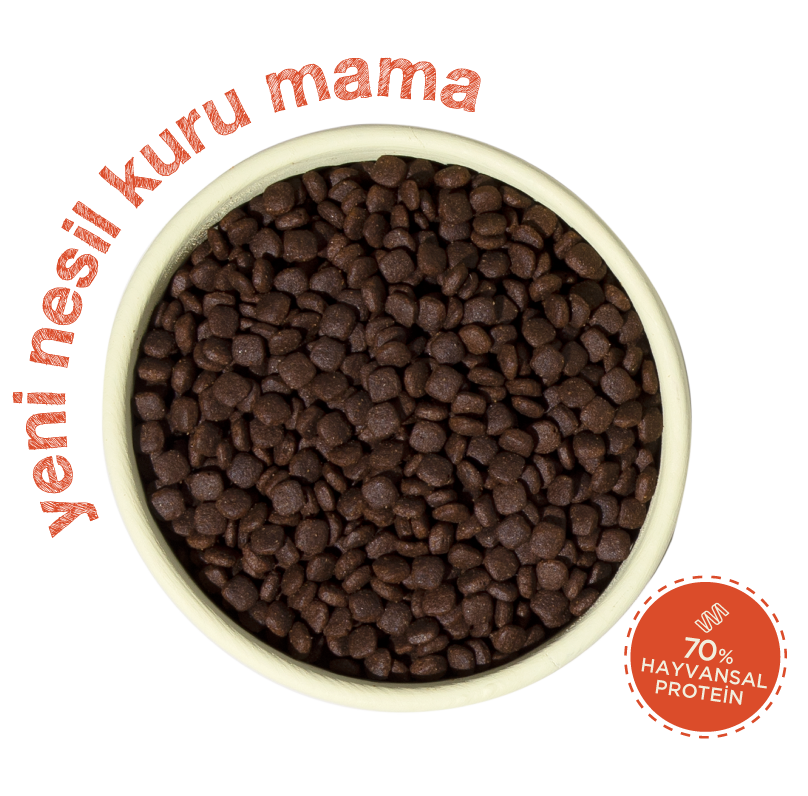 Adult Mini Dog Food with Grass-Fed Lamb 2,5 kg
Regular price
499.00 ₺
474.05 ₺
Adult Mini Dog Food with Grass-Fed Lamb 2,5 kg
474.05 ₺
Regular price
499.00 ₺
YENİ NESİL KURU MAMA
Expiry Date (SKT): 6 January 2025
Pug, Pekingese, Chihuahua, Pomeranian, Cavalier King Charles and other special mini breeds… The eating habits of these cute friends can be different from other adult breeds as well as their appearance.
A natural, hypoallergenic, antibiotic-free and non-GMO fresh meat source, Kito mini breed dog food is packed with unsaturated fats and beneficial amino acids. A new generation food specially formulated for mini breeds, obtained from freely grazing feeds in the Karkas Farm; It contains plenty of vitamins and minerals that support muscle development, strengthen the immune system, and nourish skin tissue and hair.
Prepared with the fresh meat injection system (FMIS), Kito mama increases the digestibility of natural lamb meat to 99%, while also maximizing its taste, freshness and nutrition.
Adult mini breed dog food with natural fat lamb meat is a flavor that will be the favorite of your little dog friend.